Welcoming New Members to HathiTrust
Mellon Foundation Awards HathiTrust $1 Million
Jennifer Vinopal Joins HathiTrust as First Associate Director
Contributing Members: Sign up for Metadata Program Feb 16-Mar 9
HathiTrust User Support Call for New Members by March 3
New Membership on FedDocs Advisory Group
HathiTrust Research Center Update: New Data Capsule Feature
Change to HathiTrust OAI Feed
From the Collection: In Memoriam: Frederick Douglass 
Welcoming New Members to HathiTrust
We are pleased to announce that American University in Cairo has joined the HathiTrust member community. See the full membership list on our website. 
Mellon Foundation Awards HathiTrust $1 Million
We are excited to share that we have received a 5-year, $1 million grant from the Mellon Foundation to fund a multi-year effort designed to strengthen the ability to deliver on our preservation and access mission as we enter our 15th year.
The funding will initially finance three new positions to develop an integrated program of assessment, analytics, and portfolio management.  "Through providing emergency services during the pandemic, we learned that … we need to diversify the ways that libraries and users engage with HathiTrust. I'm grateful for the Mellon Foundation's support, which will allow us to better respond to those needs," says Mike Furlough, Executive Director. 
Read the complete announcement
Jennifer Vinopal Joins HathiTrust as First Associate Director
After a national search, Jennifer Vinopal, Associate Dean for Distinctive Collections and Digital Programs at The Ohio State University, will join HathiTrust as our first Associate Director. Mike Furlough says, "Jennifer comes to us at exactly the right moment, as we begin to reexamine our strategic directions for the next few years." Jennifer will assume a key leadership role at a pivotal moment in our 15th year with responsibility for day-to-day activities and integrated development of HathiTrust's programs and services. She will also support the Mellon Foundation grant recently awarded to the organization. 
Read the complete announcement
Contributing Members: Sign up for Metadata Program Feb 16-Mar 9
The Metadata Quality Improvement Program (MQIP) is now accepting applications for its first round of projects. Member libraries that contribute content are eligible to participate in the program that supports the improvement, correction, and enhancement of their own catalogs – the source records for all HathiTrust items. 
Beginning February 16 through March 9, contributing member libraries can apply to participate in the first round of MQIP. A second round will open in June. Visit the website for a full list of criteria, case studies, and application details. Watch the recent webinar for a full introduction to the program.
HathiTrust User Support: Call for New Members by March 3 
HathiTrust is seeking new members for the Digital Object Quality Corrections (DOQC) team, a subgroup of the HathiTrust User Support team that reviews content quality problems and works with Google and contributing institutions to improve the quality of content scans. This is a great opportunity to get involved with the day-to-day work of HathiTrust and to learn more about HathiTrust's operations. HathiTrust User Support is an asynchronous user support team that communicates with patrons via a ticketing system. You can find out more about the experience of serving on the HathiTrust User Support team by watching this video.
This is a good opportunity for the following individuals:
New library professionals looking to acquire experience in user services.

Current experts in user or access services who wish to learn more about HathiTrust services.

Digital conversion experts interested in improving the quality of the HathiTrust collection.
Interested member library employees should apply using this form. Nominations are due by Friday, March 3rd, and training will take place in March. DOQC team members are expected to serve four hours per two week period. This includes being on call one day every two weeks and following-up on messages as needed. Individuals must be currently employed at a HathiTrust member library.  Participation in HathiTrust User Support constitutes service to the profession.
Questions about the work of the HathiTrust User Support team? Please contact Val Waldron, Chair of HathiTrust User Support, at vwaldron@hathitrust.org.
New Membership on FedDocs Advisory Group
HathiTrust recently welcomed new members to a refreshed HathiTrust Federal Documents Advisory Committee (FDAC), which will bring new HathiTrust member library perspectives to the U.S. Federal Documents Program. The group will focus on collective strategies to solve shared challenges such as collaborative digitization of federal documents; methods and operations to characterize, improve, and enhance the quality of federal documents metadata; and strategies to expand awareness and promote use of our digital federal documents collection. See the list of new and current members.
HathiTrust Research Center Update: New Data Capsule Feature
HathiTrust Research Center (HTRC) recently updated the Data Capsule tool to include a new feature that enables users to share their data capsules as customized templates. Users can fine-tune their data capsule to their exact needs such as including additional software, models, scripts, and outside data, which they can save as a customized template. The template can then be made available to  other approved data capsule users to copy and use for their own text analysis. This feature is especially useful for classroom and workshop use because it allows instructors to set up a data capsule template with all the features they need ahead of time.
Users are currently allowed to create and save two templates. For more information on how to create templates, please visit the documentation. As always, we are available for consultations and help at htrc-help@hathitrust.org.
Change to HathiTrust OAI Feed
HathiTrust has updated  its OAI feed, which is used by members to harvest HathiTrust records in order to integrate them into their catalog or analyze for research purposes.
Any members or users will want to update automatic harvesting processes to account for the new URLs as the HathiTrust records will be removed from the U-M Library feed in the near future. 
All HathiTrust records can be harvested in Marc21 or Dublin Core formats through the following URLs. The default set provides you with access to all HathiTrust records, including search-only material.
Please see the website for further details and information about the current sets available in the feed. 
From the Collection: In Memoriam: Frederick Douglass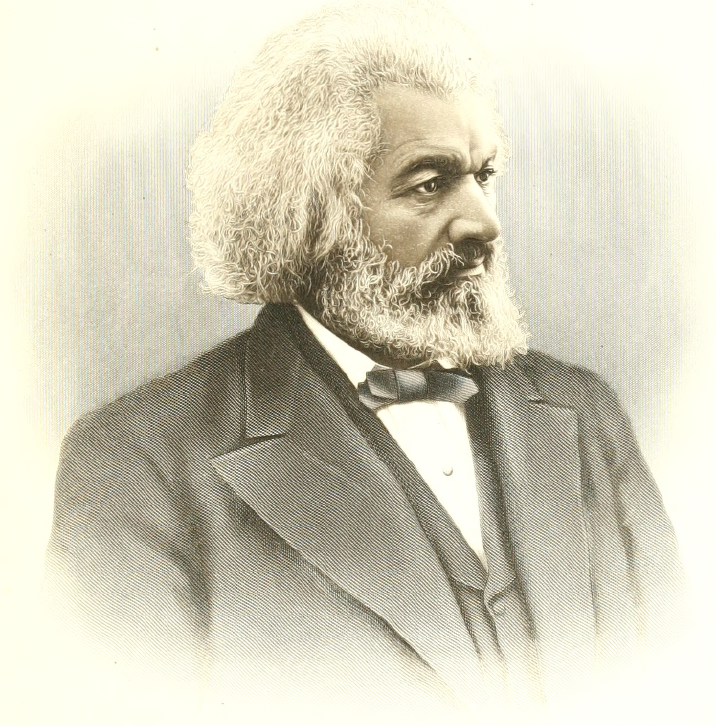 Caption: Compiled by Douglass' wife, this collection of letters, eulogies, obituaries, and sermons is ". . . a record of the spontaneous expression of grief and surprise evoked by the unexpected death of Frederick Douglass."
Title: In Memoriam: Frederick Douglass 
Editor: Douglass, Helen, 1838-1903.  
Published: Philadelphia, PA. J.C. Yorston & Co. 1897.
Contributed by: Library of Congress (HathiTrust member since 2011)