Welcoming New Members to HathiTrust
BTAA Appoints Damon Jaggars to HathiTrust Board of Governors
HathiTrust is Hiring: Data Engineer
Library Expansion of Networked Delivery: A New HathiTrust Partnership with UC
HathiTrust in Discovery Products: Selecting a Database
The HathiTrust User Support Team: Year in Review
The Data-Sitter's Club or Computational Text Analysis 101
Top 10 Books of 2022
From the Collection: NEW Public Domain Titles
Welcoming New Members to HathiTrust
We are pleased to announce that Université de Montréal has joined the HathiTrust member community. See the full membership list on our website. 
BTAA Appoints Damon Jaggars to HathiTrust Board of Governors
The Big Ten Academic Alliance has appointed Damon Jaggars, Vice Provost and Dean of University Libraries at The Ohio State University, to a three-year term on the HathiTrust Board beginning January 1, 2023. This seat was previously held by John Wilkin, University Librarian and Dean of Libraries at University of Illinois at Urbana-Champaign. As a founding member, the BTAA fills two seats on the HathiTrust Board. The other BTAA seat is currently held by Claire Stewart, Dean of University Libraries at University of Nebraska, Lincoln. 
Jaggers joins Gohar Ashoughian, University Librarian and Archivist from Wilfred Laurier University (HathiTrust member since 2020), who was elected to the Board by the membership in September. Her three-year term also began January 1, 2023. 
HathiTrust is Hiring: Data Engineer
HathiTrust is seeking a Data Engineer who will be responsible for loading, indexing, searching, and analyzing data, including bibliographic metadata and the full text for over 17 million scanned books. The Data Engineer will work with developers, librarians, and other partners to deliver more relevant catalog and full-text search results for a diverse user audience.
We welcome applications from individuals at member libraries (and beyond). The position is open through Tuesday, January 24, 2023. Read more about the job and apply here: https://careers.umich.edu/job_detail/228433/data-engineer-intermediatesenior
Library Expansion of Networked Delivery: A New HathiTrust Partnership with UC
HathiTrust will partner with the University of California in Project LEND (Library Expansion of Networked Delivery), a groundbreaking two-year research project supported by The Mellon Foundation that will ultimately produce a service blueprint for lawful access to digitized books, based on a rich understanding of user needs.  Led by the University of California, Davis, project teams will explore user needs, the collections and technologies that could support those needs, and the potential US legal framework to ground these services.   
HathiTrust's participation lays ground to implement future services for our membership community, and is rooted in our strategic commitment to identify opportunities to further lawful access. This partnership leverages the expertise of HathiTrust gained through development of the Emergency Temporary Access Service, and that of the University of California developed through two decades of mass digitization. HathiTrust member libraries will also advise as the project's Library Community Group: University of Colorado Boulder; Swarthmore College; University of San Diego; University of Virginia; and the University of Michigan.
Read more about Project Lend in the UC press release and on the project website.
HathiTrust in Discovery Products: Selecting a Database 
Ever wondered if the HathiTrust site is the only place to find our records? Many vendor discovery products include HathiTrust publicly-available data to make items easier for users to find in their searches. These include but are not limited to:  Summon, EBSCO Discovery Services, Ex Libris Primo, OCLC WorldCat Discovery, Innovative Interfaces Inc Encore. In addition, a number of knowledge bases include HathiTrust data, including EBSCO's Knowledge Base and OCLC's WorldShare Collection Manager. Other vendor products may also include HathiTrust data.
These products typically present three HathiTrust database options:
1. HathiTrust content open to read worldwide.
2. HathiTrust content open to read in the U.S. but not the rest of the world.
3. HathiTrust content open to the rest of the world but NOT to the U.S. 
In order to make HathiTrust publically-available titles easier to discover, customers of these products should select TWO database options: The first (1) and either (2) or (3), depending upon where you are located. For example: A Canadian library would select (1) and (3), whereas a U.S.-based institution would select (1) and (2). 
Any updates to the rights status of items are reflected in our records the day after the change is made in our catalog. However, these third-party discovery databases will update their services according to their own schedules. Questions about these schedules should be directed to the vendors. For more information on HathiTrust data feeds, see the HathiTrust website.
The HathiTrust User Support Team: Year in Review
Each year, the HathiTrust User Support Team, composed of member librarians from dozens of libraries, answers questions from patrons from around the world to help them use and explore the digital library and other services. The 2021-2022 HathiTrust User Support Annual Report pulls back the curtain on this essential, member-driven team supporting HathiTrust services for you and your community.  Over the past year, the team received 5,461 new requests, supported a major migration of the ticketing system, and welcomed Val Waldron to the lead role. These changes and improvements enhance the level of service we're able to provide. One recent user wrote, "I cannot thank you enough for your suggestions and the time you took to look into my query.  It is so refreshing to receive such fabulous service and interest in assisting me." Read more about the team's accomplishments, member-contributed expertise, and user support service for your communities in the HathiTrust User Support Annual Report.  
The Data-Sitter's Club
or Computational Text Analysis 101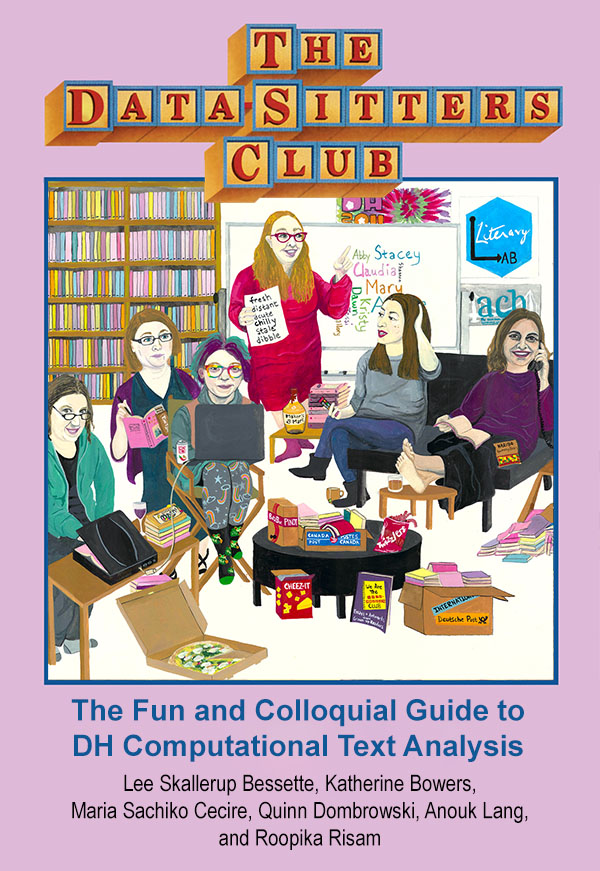 Quinn Dombrowski, Academic Technology Specialist in the Division of Literatures, Cultures and Languages at Stanford University (HathiTrust member since 2010), founded theData-Sitter's Club (DSC)with a group of fellow scholars in 2019. The DSC is an energetic and refreshing resource introducing computational analysis concepts to new and experienced digital scholars. In a recent conversation on the heels of their latest title, "The Data-Sitter's HathiTrust Mistake," Quinn described the project.
"Many people of a certain age grew up with the Babysitter's Club books, either reading them, or maybe having a sister or classmate who read them. The corpus is really accessible in a way that the 19th-century literature in the public domain that is often the basis for tutorials are not. Maybe you read Moby Dick in high school, but it doesn't have that immediate resonance of "Oh, this is a thing that I grew up with and really loved as a kid."
"The idea is that we take this collection of books and use it as a basis to explore different computational methods. We use different tools and write different kinds of code, and we see how it works step-by-step, explaining everything along the way. Not only the code, but the joys and frustrations of doing this kind of work."
In the recent DSC #18 title, the Data-Sitters head to metaphorical "New York City" by delving into learning the ins-and-outs of the HathiTrust's Research Center's advanced Data Capsule tool. Explore the entire collection of Data-Sitter's Club titles or get started with HTRC's text and data-mining tools. (And if you enjoy the Data-Sitter's Club, join its other fans and vote for it for  "Best DH Training Material" in the 2022 Digital Humanities award starting in early February!)
Top 10 Books of 2022
The following books were the most frequently accessed books in the year 2022. 
From the Collection: NEW Public Domain Titles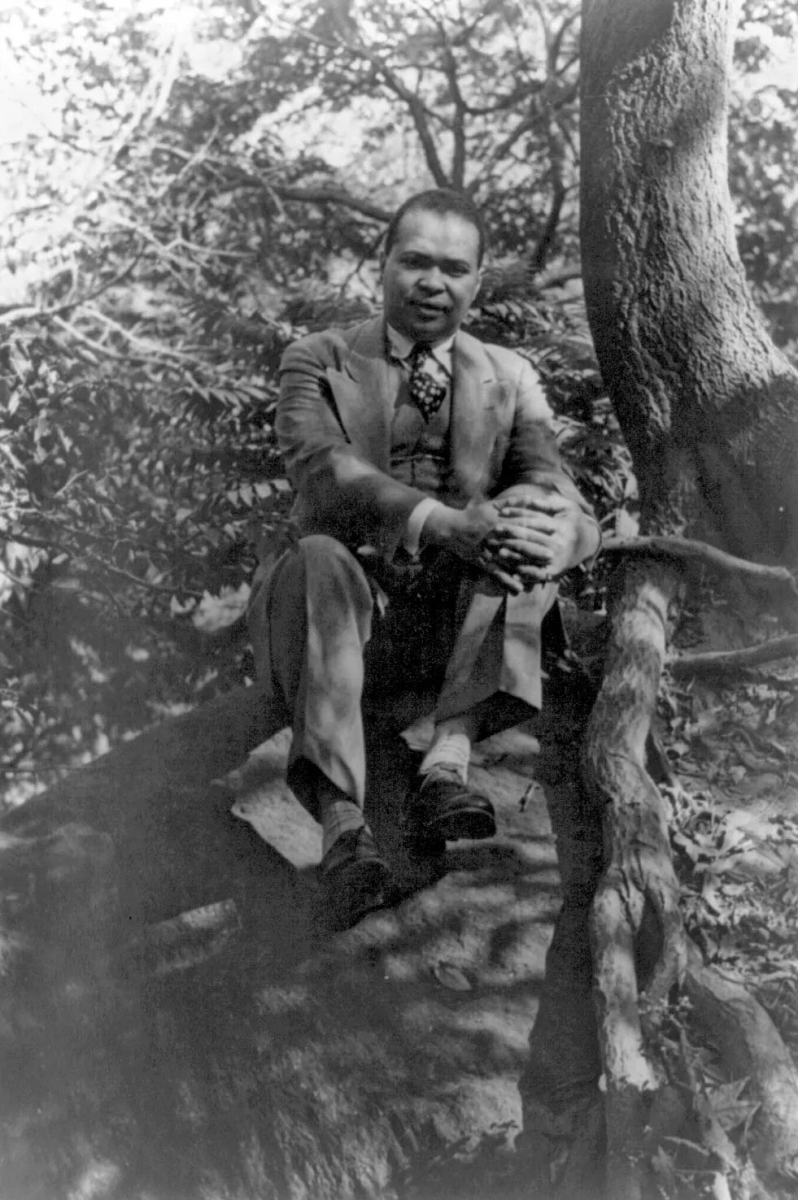 Caption: Countee Cullen. Carl Van Vechten Collection/Library of Congress, Washington, D.C. (Digital File No. cph 3a42847)
Title: Caroling Dusk, An Anthology of Verse by Negro Poets
Editor: Cullen, Countee, 1903-1946.
Published: New York, Harper & brothers, 1927.
Contributed by University of Michigan (HathiTrust member since 2008).
In January, titles published in 1927 entered the public domain in the United States, including more than 61,000 items in the HathiTrust collection. Some of these are also viewable globally. Global readers have also gained open access to 41,000+ titles published in 1897.
 
Thanks to contributions from member libraries and ongoing work by the HathiTrust Copyright Review Program, HathiTrust will continue to open public domain items even beyond 1927,  and to preserve these items for access long into the future.