Welcoming New Members to HathiTrust
We are pleased to announce that the University of Nebraska Omaha has joined the HathiTrust member community. See the full membership list on our website. 
Summary of Summer 2021 Board Meeting
The Board of Governors held their summer board meeting virtually on August 18. Claire Stewart, Dean of Libraries at University of Nebraska-Lincoln (HathiTrust member since 2008) was appointed chair-elect of the Board, effective immediately. She will serve on the Executive Committee in this role through December of 2022. She will then serve as Board chair in 2023, and as past chair in 2024. Stewart is succeeding Holly Mercer of University of Tennessee, Knoxville (HathiTrust member since 2013) who advanced to the position of chair in June following Yolanda Cooper's resignation due to her taking a new position in the provost's office at Emory University (HathiTrust member since 2010).  
The Board approved eight candidates to stand for election for four open seats to the Board beginning in January, 2022:
Theresa Byrd, University of San Diego (HathiTrust member since 2008) 

Clem Guthro, University of Hawai'i at Manoa (HathiTrust member since 2018) 

Anne Houston, Lafayette College (HathiTrust member since 2011) 

Athena Jackson, University of Houston (HathiTrust member since 2013) 

Beth Namachchivaya, University of Waterloo (HathiTrust member since 2020) 

Barbara Rockenbach, Yale University (HathiTrust member since 2010)  

Xuemao Wang, University of Cincinnati (HathiTrust member since 2018) 

Doug Way, University of Kentucky (HathiTrust member since 2018) 
The two candidates with the highest number of votes will be appointed to three-year terms. The candidates with the third and fourth highest vote totals will serve two-year terms. Only official HathiTrust member representatives are authorized to vote on behalf of their institution.
The Board also approved the 2022 budget and fees for presentation to the membership for approval during the same September voting period as the board nominations above. The 2021 election will run from September 7 through September 27, 2021. For further information contact Melissa Stewart (mmstewa@hathitrust.org). 
2021 Member Meeting Open Registration
Registration is now open for the virtual 2021 Member Meeting, "Community in a Time of Change," and many have already received a registration request via email, to which we request a response by October 15. The meeting will again be open to anyone affiliated with a member library. We encourage all members to pass along meeting and registration information to their teams and colleagues.
Virtual Member Meeting: Thursday, October 21, 2021
1:00 PM EDT/10:00 AM PDT - 3:35 PM EDT/ 12:35 PM PDT
Register here for the meeting
This year's shortened format will focus on the annual update from Executive Director, Mike Furlough, and include a keynote address by Kim Gallon (Purdue University, founding HathiTrust member), who is head of COVIDBlack  and lead on the HathiTrust Research Center/Mellon-funded Advanced Collaborative Support (ACS) project: The National Negro Health Digital Project: Recovering and Restoring a Black Public Health Corpus.
Join the HathiTrust User Support Team: Call for Participation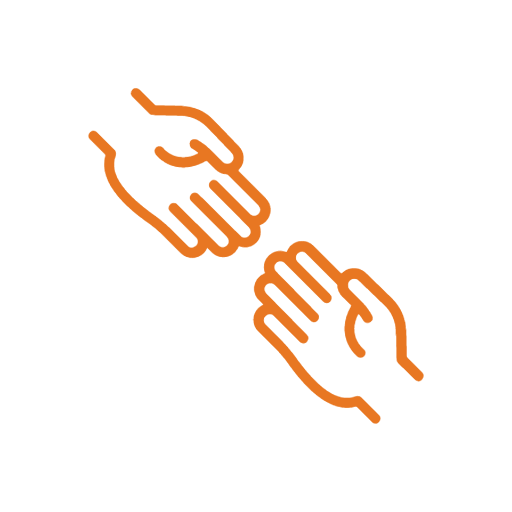 HathiTrust is seeking new members for the HathiTrust User Support team, an asynchronous, cooperative user support team that responds to problem reports and questions about services from patrons via a ticketing system. This is a great opportunity to get involved with the day-to-day work of HathiTrust and to learn more about HathiTrust's  general operations. Messages are submitted by member libraries, by students and faculty, and by public users from around the world. 
Interested member library employees should apply using this form and  new library professionals are encouraged to apply. Participation in HathiTrust User Support constitutes service to the profession. Applications are due by September 30th, and training occurs during the first two weeks of October. There are vacancies on three subgroups: General Support; Bibliographic Corrections; and Digital Objects Quality Corrections. You may indicate the team of greatest interest.
Read more about time commitments and the application process online:  HathiTrust User Support Team. If you have questions, please contact Angelina Zaytsev, Chair of HathiTrust User Support, at azaytsev@hathitrust.org.
Digital Collection Strategy Working Group: Reflections on 2020 Community Week 
Last year, the Digital Collection Strategy Working Group (DCSWG) invited member librarians to a HathiTrust Community Week session to discuss potential approaches to strengthening diversity in the HathiTrust digital collection via directed and intentional digitization and collection development efforts. Participants shared goals and strategies from their own institution's approaches to addressing underrepresentation and inclusivity in their collections and digital collection building. 
Since then, members of the DCSWG have continued to explore avenues for collection diversification. In preparation for a next round of engagement and project development, the group reflected back on the 2020 Community Week presentation and findings, which they summarized in a recent blog post:
Member Perspectives on the Collection: Findings from the 2020 Community Week Session by the Digital Collection Strategy Working Group
Presentation slides from 2020 Community Week: Strengthening Diversity in the HathiTrust Digital Library 
Presentation recording from 2020 Community Week: https://youtu.be/xF4vgL6K6lg
Meet Alex Burnett, HathiTrust Graduate Student Researcher
HathiTrust regularly hires graduate or undergraduate students to support projects or ongoing operations requiring work hours or expertise beyond the HathiTrust staff capacity. Over the coming months, we'll introduce these students and the invaluable contributions they make to advance the mission of HathiTrust.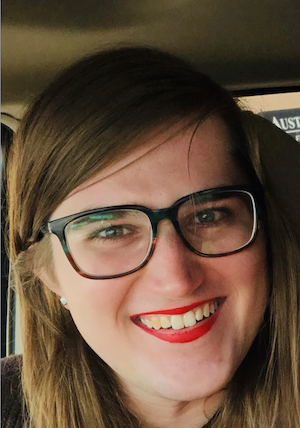 Name & Pronouns: Alex Burnett (she/her/hers)
HathiTrust Project: Working with Natalie Fulkerson, Collection Services Librarian at HathiTrust, Alex is researching and characterizing the state of LGBTQ representation in HathiTrust collections, and working to identify best practices to promote improved representation in future collecting activities. 
"I'm a Ph.D. student and Graduate Student Instructor in the joint History & Women's & Gender Studies program at the University of Michigan, Ann Arbor. I'm a social and political historian of the 20th century United States, whose research explores LGBTQ and feminist politics, race and political economy, and the U.S. carceral and welfare states since 1945." 
"As a trans woman who studies LGBTQ politics in the post-1945 United States, the value of the "Legacy of LGBTQ Erasure" project is incredibly clear to me. Despite tremendous efforts by LGBTQ archivists and allies, trans and queer histories, especially those centralizing LGBTQ people of color, remain remarkably difficult to research for a number of reasons, including unethical cataloguing practices, uncritical acquisitions decisions, and explicit censorship from librarians and others. By proactively reviewing Hathi Trust's internal practices, researching how other libraries have addressed similar issues, and making informed policy recommendations, this project could make research far easier--and more rewarding--for LGBTQ users who utilize HathiTrust's services."
  ###