Introducing the New www.hathitrust.org Website
July 24, 2023
We've redesigned the front door to HathiTrust! Our goal is to make it easier for you to begin exploring the digital library and to learn about our organization, services, and the 200+ academic and research libraries that make up our membership. Check out all the changes in this short video: Introducing our New Website (3:45, YouTube)
So What's New?
New look for the Elephant!
We'll share more on our new logo design in the coming weeks. In the meantime, we hope you enjoy seeing the future of HathiTrust unfold across the website!

Simpler interface and navigation
We've streamlined our content into fewer categories so you can more easily find what you're looking for. The white space and clean lines keep your screen clutter-free. Open the Search bar from any page on the site by clicking on the Search link in the header.


More details about the Collection
We know 18+ million items is a lot to think about, so we've made it more manageable by adding featured titles and collections to the home page. Learn more in a new Collection section on the digital library's history, content, and all the ways you can use it in your research, teaching, and learning.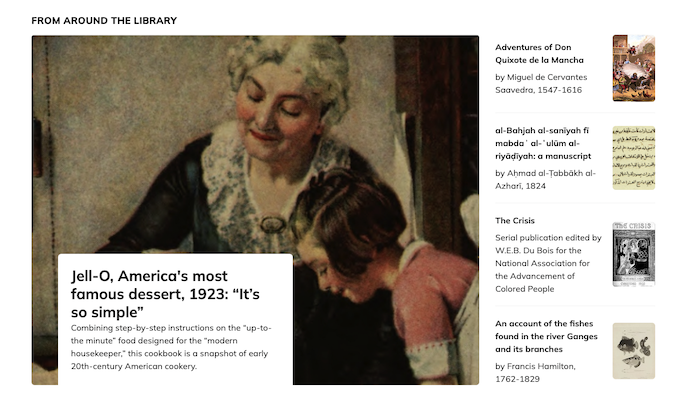 Information for Member Libraries and Contacts
Designed by and for academic and research libraries, HathiTrust offers our members special services and works collaboratively with member library colleagues to advance our mission. We created the Member Libraries section to better connect our members with relevant information and toolkits of materials.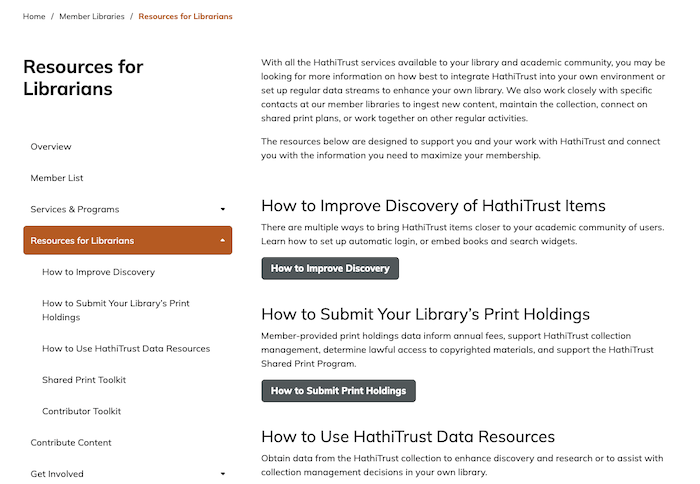 Find answers and support in our new Help Center
Click on "Find Help" in the Get Help menu to go to the Help Center, your one-stop shop for help on all things related to HathiTrust! From there, search by topic for help articles, open a ticket with our member-led user support team, or track your personal requests. To open a ticket immediately, click "Ask a Question" or "Report a Problem." Learn more about using the HathiTrust Help Center.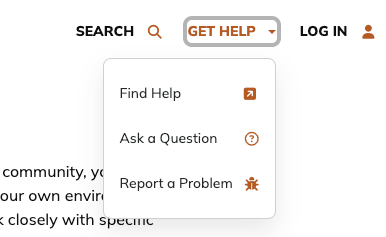 Let us know what you think and report any issues you run into by emailing us at support@hathitrust.org.