HathiTrust is excited to announce Phase 3! For more information, please see the Phase 3 website.

HathiTrust member libraries have committed to retain around 18.4 million monograph volumes to be retained for 25 years under the HathiTrust Shared Print Program. These volumes represent more than 5.6 million individual titles held in the HathiTrust Digital Library (about 76% of all HathiTrust digital monographs), which is a significant step toward a primary goal of the program: to steward print copies of all HathiTrust digital holdings. 
Goals
The primary goals of the HathiTrust Shared Print Program are to ensure preservation of print and digital collections by linking the two, to reduce overall costs of collection management for HathiTrust members, and to catalyze national/continental collective management of collections. Key attributes of the program are:
Secure retention commitments for print holdings that mirror book titles in the HathiTrust digital collection

Maintain a lendable print collection distributed among HathiTrust member collections

Reflect support by and provide benefits to all HathiTrust members

Build on existing shared print and resource-sharing arrangements and avoid disturbing members' other affiliations.
In Phase 1 (2016-2017), HathiTrust and member libraries built momentum through a "quick launch" effort that focused on finalizing policies and the MOU and identified an initial set of retention libraries and commitments. Phase 2 (2018-2019), HathiTrust and member libraries focused on a more thoughtful collective collection building analysis process which involved OCLC's Sustainable Collection Services (SCS) GreenGlass Service. Going forward, we aim to secure retention commitments for volumes corresponding to the remaining HathiTrust digital monographs, build infrastructure by adopting tools to support further collection analysis and resource-sharing, and define future priorities and services to coordinate print retention and digitization.
For more information on each phase see Phase 1 and Phase 2 program pages.
Considering Participation
If you are interested in learning more about participating,  please contact our Shared Print Program Officer Heather Weltin.
Learn More about HathiTrust Shared Print
Shared Print Program Documents 
Shared Print Advisory Committee (SPAC) 
As of March 2020:
79 retention libraries participating in HathiTrust Shared Print Program

18,418,030 

single-part monographs

5,614,024

individual titles

Phase 1:

about 16 million monographs

4.8 million individual titles

Phase 2: 

about 1.5 million monographs

Around 750,000 individual titles
Shared Print Program Documents  
Original planning documents:
Shared Print Program Updates, Presentations and Webcasts
Shared Print Advisory Committee (SPAC) 
The HathiTrust Shared Print Advisory Committee (SPAC) is a standing committee of the HathiTrust partnership, charged with making key recommendations to the Program Steering Committee (PSC) and to the Program Officer for Shared Print Initiatives about policies and procedures necessary to implement and sustain a HathiTrust Shared Print Program (HTSPP) for the benefit of the membership.
 More information can be found on the Shared Print Advisory Committee (SPAC) page.
Visualizations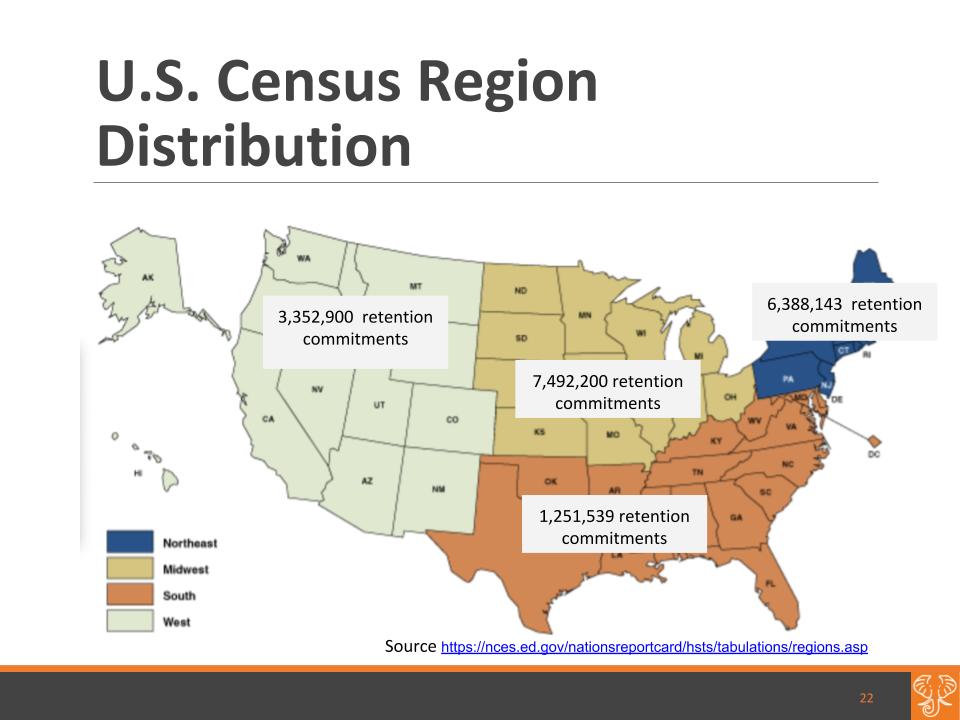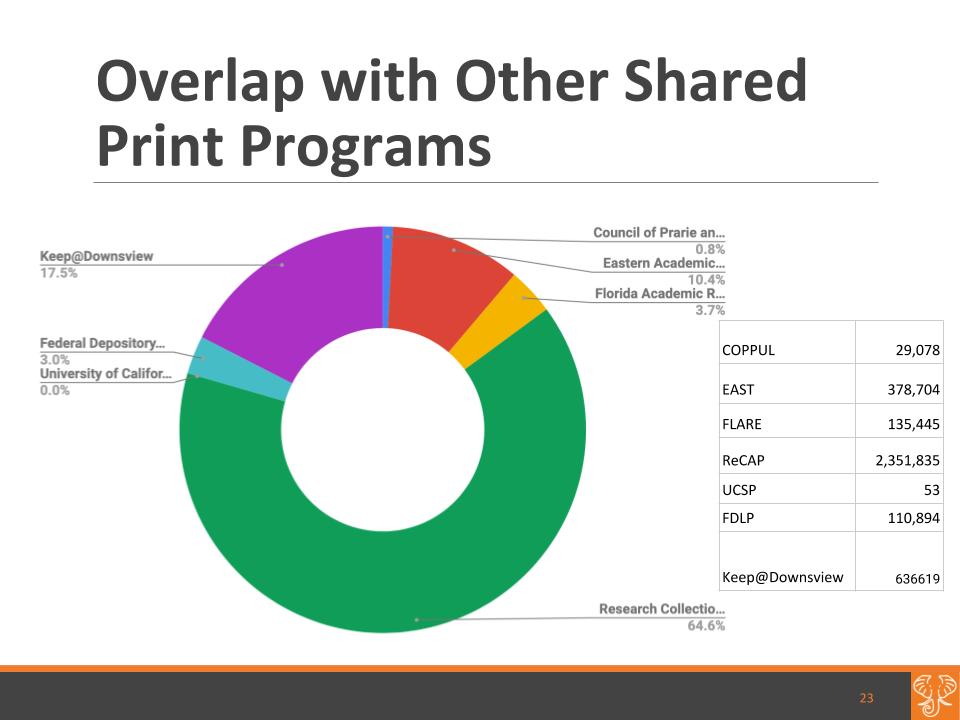 Shared Print Program Officer
Heather Weltin
https://www.lib.umich.edu/users/weltin